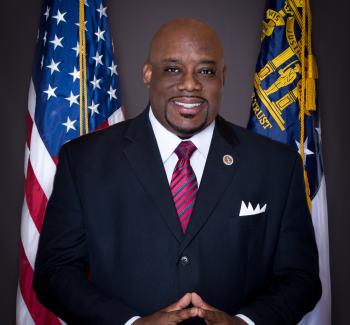 Keynote Speakers
MAYOR VAN R. JOHNSON, II
Purpose, Passion and People are the core principles that guide and drive the life of the Honorable Van R. Johnson, II, the 67th Mayor of the City of Savannah, GA.
Born and raised in Brooklyn, NY, but with strong Savannah roots, Mayor Johnson is a graduate of the New York City Public School System and has earned undergraduate and graduate degrees from Savannah State and Georgia Southern University.
As a former radio talk show host, political commentator and former author of local weekly columns, Mayor Johnson has distinguished himself as an independent, thoughtful and passionate voice on current events.
As a nationally certified Human Resources and Georgia certified Law Enforcement professional, Mayor Johnson has utilized his unique skill set as a sought-after trainer, speaker and consultant in these areas.
In 2004, Mayor Johnson was elected as the First District Alderman on the Savannah City Council. He has been re-elected 3 times by the citizens of the District with an average of 75% of the total vote. During his tenure on Council, Mayor Johnson has served as Mayor Pro Tem and Vice Chairman. He has consistently used this sacred platform to advocate on behalf of the least, the last and the lost and to promote inclusion and equity for all of Savannah's citizens. He is a graduate of Leadership Savannah and Leadership Georgia.
Mayor Johnson has also demonstrated leadership nationally as only the 4th elected official from Savannah to serve on the Board of Directors of the National League of Cities. He also recently served as Chair of the Advisory Board of the National League of Cities, becoming the first Savannahian to hold such an office.
Mayor Johnson is nationally recognized as an innovator and thought leader in the areas of youth development and engagement through his service of over 23 years as the Director of the Chatham County Youth Commission. Since that time, he has assisted cities and counties across the country in developing governmental youth leadership programs, to include co-founding the Savannah Youth Council in 2004.
Locally, his service has been dedicated to children, youth and families. He has served as the President of the Board of Directors of the Wesley Community Centers of Savannah, past Board Chair of the Chatham County Department of Family and Children Services in addition to numerous local non-profit organizations. He is a life member of Alpha Phi Alpha Fraternity, Inc. and the International Fraternity of Delta Sigma Pi and numerous other social and civic organizations.
Mayor Johnson's leadership and humanitarian efforts have been recognized including being conferred the Doctor of Humane Letters Degree from Savannah State University, 2017 Savannah Martin Luther King Observance Day Parade Marshal, 2017 Savannah Black Heritage Festival honoree, 2017 Association of County Commissioners of Georgia Civic and Community Service Award Recipient, the 2017 James P. Simms Public Service Award by the King Tisdell Cottage Foundation and the 2016 Savannah State University Fellow .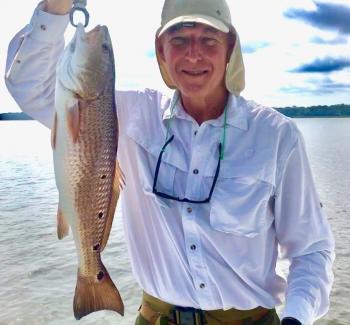 Keynote Speakers
Roy Richards, Jr
He began serving on corporate and non-profit boards in his early twenties, and took over his family's manufacturing company at age 28. He still chairs it today (Southwire: $5BUSD+ revenues and 6000+ employees). His professional experience has been in general management of companies big and small, and board leadership, where he enjoys the challenges and opportunities that come with making all kinds of organizations successful. He teaches business students about the governance of family, early stage and mature companies because he wants to show them how to deal with challenges they will later face as leaders. He also cares deeply about climate change and preservation of the natural world, and his philanthropic work is almost all focused there. He recently helped found an environmental advocacy non-profit to protect Georgia's coastal land and waters (onehundredmiles.org), created a private fund to finance high priority land conservation in the southeastern US (terrahconservationcapital.com), and started and run a venture fund for climate change communications initiatives (1earth.fund). He has been coming to the Georgia Coast for more than sixty years.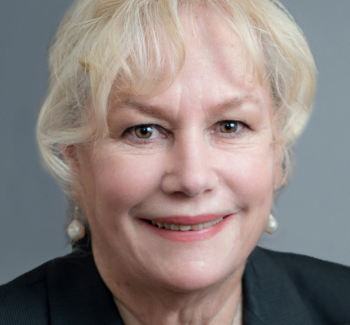 Keynote Speakers
Representative Lynn Smith
Representative Lynn Smith was first elected to serve in the House of Representatives in 1996 and took office shortly thereafter, in 1997, and currently serves as chair of the House Natural Resources and Environment Committee. Other committee assignments include Appropriations, Legislative and Congressional Reapportionment, and Rules.
Promoting sound environmental policies that protect the environment as well as the economy of Georgia, Representative Smith is the author of several legislative bills that have become law and, most recently, championed the Water Stewardship Act, the creation of the Regional Water Plans, and revisions to the Brownfield Act.
In 2014, Representative Smith was elected vice chair of the Southern Legislative Conference (SLC) of The Council of State Governments' Energy and Environment Committee and, subsequently, elected chair of the committee in 2016, serving in this role through the 72nd Annual Meeting in 2018. Representative Smith also is a 2013 alum of the SLC Center for the Advancement of Leadership Skills program.
In addition to legislative committees, Representative Smith currently serves as a member of the Southern States Energy Board and is an appointee to the National Conference of State Legislatures' (NCSL) Environment and Agriculture Committee. Representative Smith is a former lay appointee to the State Bar of Georgia Investigative Panel and former vice chair of the NCSL Environment Committee.
Locally, Representative Smith has spearheaded the development of Chattahoochee Bend State Park, secured state funding for the development of Central Education Center, new construction for the West Georgia Technical College Campus in Coweta and grant funding to assist Coweta County in the purchase of the Brown's Mill Battlefield land. Recently, Representative Smith worked, along with others, to bring the University of West Georgia satellite campus to downtown Newnan.
Prior to being elected to the House of Representatives, Representative Smith served her area's constituents in several other ways, serving as chair for the Newnan-Coweta Chamber of Commerce, the Newnan-Coweta Carnegie Public Library, the Coweta Economic Development partnership, and the Shenandoah Youth Science and Technology Center. Additionally, Representative Smith served as president for both the Newnan Junior Service League and the Driftwood Garden Club; was a board member of the Newnan-Coweta United Way Board and the Newnan Hospital Board; and continues serving as a member of the Newnan Rotary Club and as a Georgia Master Gardener.
Representative Smith earned her bachelor's degree in education from the University of Georgia and is a former educator, having taught both French and History. In addition, Representative Smith and her late husband, Charlie, were the owners of Murray Printing Company before selling the business in 2008. Representative Smith and Charlie were married in 1967 and have two daughters and two grandsons. Representative Smith attends Central Baptist Church and resides in Newnan.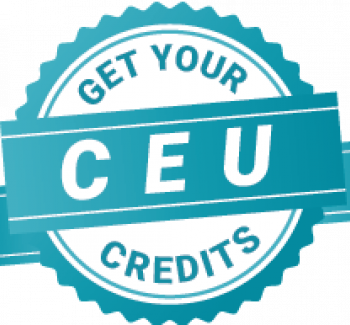 CONTINUING EDUCATION UNITS
THE 2021 CLIMATE CONFERENCE IS PROVIDING EDUCATION UNITS (CEUS):
Certified Planners with the American Planning Association will receive 1.5 credits per individual session attended.

Floodplain Managers (FM) with the Association of State Floodplain Managers (ASFPM) will received 9.5 credits for attending the entire conference. FMs must obtain a certificate of completion and the self-reporting form from the registration desk.

Attorneys with the Georgia Bar Association (GBA) will receive 3 credits for attending the entire conference. Please check in at the registration desk to ensure the conference hosts submits your name appropriately to the GBA.

Professional Engineers will self-report the total attending hours to the Georgia Secretary of State. Please obtain your certificate of completion at the registration desk.
ACCOMMODATIONS
The hotels listed below have a room block for the conference. Please contact the hotel to make reservations. Mention the Climate Conference to ensure the correct rate.
Hampton Inn and Suites
Holiday Inn Resort at Jekyll Island

(912) 635-2211 - Name of Event: GA Dept. of natural Resources

Home2Suites
Jekyll Island Club Resort
Seafarer Inn & Suites
Villas By The Sea
Westin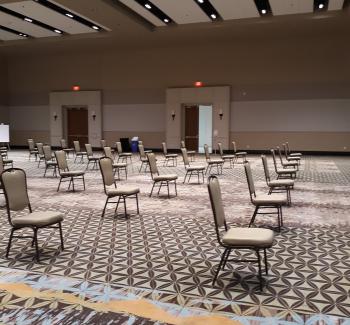 SAFETY
The Jekyll Island Convention Center has been hard at work to make social distancing a part of our Georgia Climate Conference!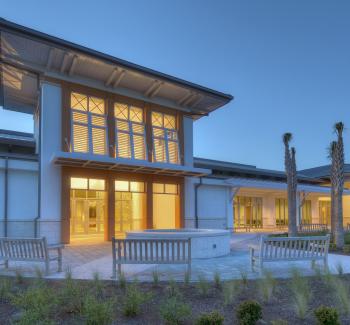 Venue
The 2021 Georgia Climate Conference will be held at the Jekyll Island Convention Center on Jekyll Island, GA. We look forward to seeing you!
75 N. Beachview Dr.
Jekyll Island, GA 31527
912.635.6400